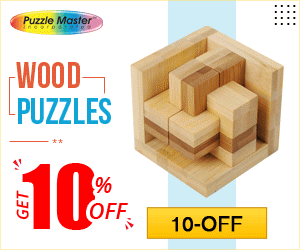 China Moly (CMOC), the world's no.2 cobalt miner and largest tungsten producer, said that joining RCS Global's Better Mining upstream assurance and impact program programme to benefit communities that are reliant on ASM.
"As a large industrial miner that maintains strict product control and custody procedures, ASM sits outside of our own cobalt supply chain but we recognize that ASM, and those communities reliant on it, should not be neglected," Julie Liang, director of CMOC's sustainability executive committee, said in the statement. 
"CMOC's decision to join as a supporter is another significant sign of the growing importance of Better Mining and the momentum behind the program's expansion," Ferdinand Maubrey, managing director at RCS Global Group, added.
Traditionally, artisanal miners have sold their ore to local cooperatives, which then sell it to local merchants and traders. They, in turn, sell to international traders or operating mines with established transport links, and that cobalt ends up being exported mostly to China.
Western mining companies have tried distancing themselves from artisanal cobalt supply to forego the risk of inadvertently using raw materials sourced from child labour, which remains rampant in central Africa.
Tesla, Google and Apple were among the firms sued by a human rights group in 2018 over their alleged involvement in abusive mining practices in the DRC.
According to Amnesty International, children as young as seven have been found scavenging for rocks containing cobalt in the DRC. The group also claims to have evidence that the cobalt those miners dig has been entering the supply chains of some of the world's biggest brands.
Industry efforts
Those and other allegations have put pressure on companies and on traders. The London Metal Exchange (LME), the world's biggest market for industrial metals, introduced in 2019 responsible-sourcing standards covering all metals traded on the bourse.
The move forced producers to probe their supply chains and demonstrate compliance with due-diligence guidelines drawn up by the Organization for Economic Co-operation and Development (OECD).
A new conflict minerals regulation came into full force across the European Union this year. It focuses on four minerals commonly referred to as "3TG" – tin, tantalum, tungsten and gold – which have been found to occasionally finance armed conflict or have been mined using forced labour.
The EU is currently evaluating whether existing schemes to certify that refiners are sourcing gold responsibly conform with the rules that came into effect in January.
If the bloc accepts existing accreditations, it will be simpler for gold importers to show they comply with the regulation.
The DRC itself has taken steps towards cleaning its cobalt sector. Last month, Entreprise Générale du Cobalt (EGC), a state-owned company with monopoly rights to the purchase and sale of the country's hand-mined cobalt, released it responsible sourcing standards.
EGC, created a year ago to help control artisanal supplies and boost government revenue through price controls, will sell cobalt hydroxide under a five-year contract with trading house Trafigura. The non-exclusive supply deal will also see Trafigura finance the creation of strictly controlled artisanal mining zones, buying centres and logistics to trace supply.
Better Mining is currently active at 27 cobalt, copper and 3TG artisanal mining sites. Last year alone, the program flagged over 1,000 incidents across seven risk areas and delivered 480 corrective actions/recommendations. Of those, 72% are either implemented or in progress of implementation.