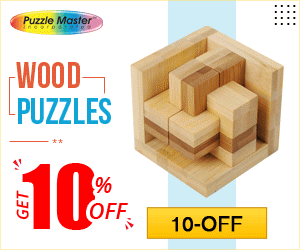 "Global uranium production has been limited in recent years, mainly due to a sluggish market," says associate project manager Vinneth Bajaj in a news release. "The covid-19 pandemic further impacted this from early 2020," the analyst says.
Global uranium production fell by 9.2% to 49,700 tonnes in 2020, the lowest level since 2008. The most significant declines were observed in Canada (43.9%) and Kazakhstan (14.6%) – globally, almost 60% of uranium originates from these two countries.
In March 2020, Cameco's Cigar Lake mine, in Canada's Athabasca Basin of northern Saskatchewan, which accounts for 12% to 13% of global production, was suspended to contain the covid outbreak. The suspension stayed until September 2020 but was later halted again in mid-December because of the increasing risks. It reopened in April 2021.
In April 2020, the Kazakhstan state-owned miner Kazatomprom, the world's largest uranium supplier, reduced activities for nearly four months at all uranium mines across the country. The pandemic also led to restrictions in other countries, including Australia, Namibia and South Africa.
Gradually, however, restrictions began to ease towards the end of the third quarter, with several companies resuming production.
GlobalData expects uranium output to grow at a compound annual growth rate of 6.2% between 2021 to 2025 to 62,200 tonnes.
Nuclear revival
The impact of the COVID-19 pandemic on the global nuclear industry was relatively minimal because of the early implementation of safety measures, thereby ensuring operations continued with minimal disruption.
There has been recent optimism surrounding the global nuclear industry, with several governments incorporating nuclear energy within their plans to reach climate goals. For instance, the US is currently evaluating extending the operating life of its nuclear power plants for up to 100 years. The plants were initially licensed for up to 40 years but can now apply for renewals for up to 20 years.
Other countries such as China, Japan and South Korea, and the EU, all upgraded their climate change policies during 2020, indicating higher demand for nuclear power going forward – alongside higher electricity generated from sources other than coal. Chinese nuclear buildouts may also help drive a meaningful demand increase to send uranium prices to levels that incentivise new production.
BMO Capital Markets forecasts a 15,000 tonne deficit of uranium this year, or about 18% of current demand, even with the restart of Cameco's Cigar Lake mine.
Alexander Pearce of BMO Capital Markets has also recently pointed out that a key theme that emerged from chats with the CEOs of uranium companies at the 30th annual BMO Global Metals & Mining Conference (March 1-5) "was a clear sense of the growing positive momentum behind uranium's potential to deliver low carbon baseload power."
For their part, the world's biggest uranium producers suffered gaping losses in the March quarter, but they say they would likely continue to fill existing long-term commitments through spot-market buying while production ramps up. They lament power utilities' continued avoidance of signing up for long-term supply contracts, given the continued abundance of cheap yellow cake on the spot market.